Snowdrops might tempt us into thinking Spring is here, but it's not really arrived in my book until we've got some blossom.
I have got a bajillion photos of blossom though, so I wanted to do something a bit different for this week's Fine Art flower photo. This shot evolved over about an hour. You can flick through the lead up to it in this gallery:
All the shots were taken indoors, just lit with indirect natural daylight (close to a window but not in direct sunlight). The wooden background I had in the first few shots wasn't interesting enough, so I scouted around to find something blue, to give a bit of contrast. The blue in the last couple of shots above is actually just a shoebox:
I had an image I was pleased with, but the blue was too blue. (Yes I'm fussy.) One of the best things about Lightroom is the fact you can change individual colours without affecting the overall image. It took seconds to change the bright blue to the final blue green colour. Flick through this gallery to see the image straight out of camera, the Lightroom edits I made, and then the final image: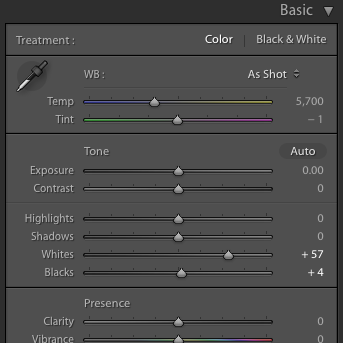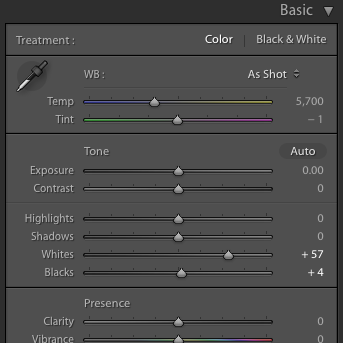 Final settings: Canon 6D, 100mm macro lens, f8, 0.3 sec, ISO100.
Free online beginner's photography lessons
Need any help shooting off auto, nailing composition, using natural light? Join my free flagship photography course, A Year With My Camera, here. Register now and get started today: