This has been one of my most popular photos on Facebook and Instagram by a long shot. I never know what's going to work but I think this one stands out because of its simplicity, and the detailed edit I did.
The edit is a slightly cinematic one. Scroll through this short slideshow to see the before, the 3 Lightroom panel settings to create this feel, and the after: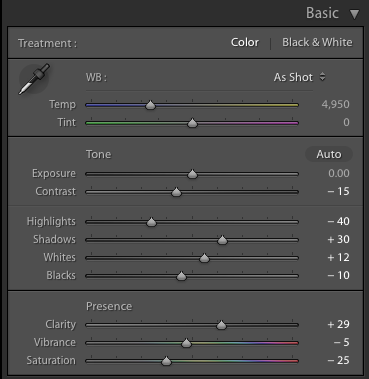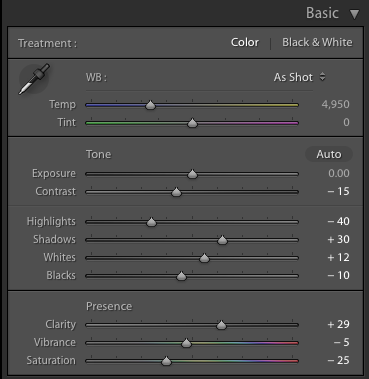 The behind the scenes set up will be familiar to you if you've followed me for a while. I don't actually have a wide selection of farmhouse tables and marble slabs. I do, though, have a selection of photographer's backdrops from Capture By Lucy which is not only the next best thing, it's probably better. (You can roll them up and pop them on the back seat of your car.)
Free Beginner's photo workshop
Would you like an entire year of free online photography lessons? The email version of my flagship beginner's workshop is completely free, and if you register here you can get started today:
This is one of a series of posts with behind the scenes steps of floral photography. To see the rest of the posts, click here: The Art Of Flower Photography.